My Map Ready To Go Locate your Friends and Family Locations Get Help From your Friends
My Map Ready To Go Locate your Friends and Family Locations Get Help From your Friends
---
Support Included. Click Here to find out what is included
User Guide Document
Support Included. Click Here to find out what is included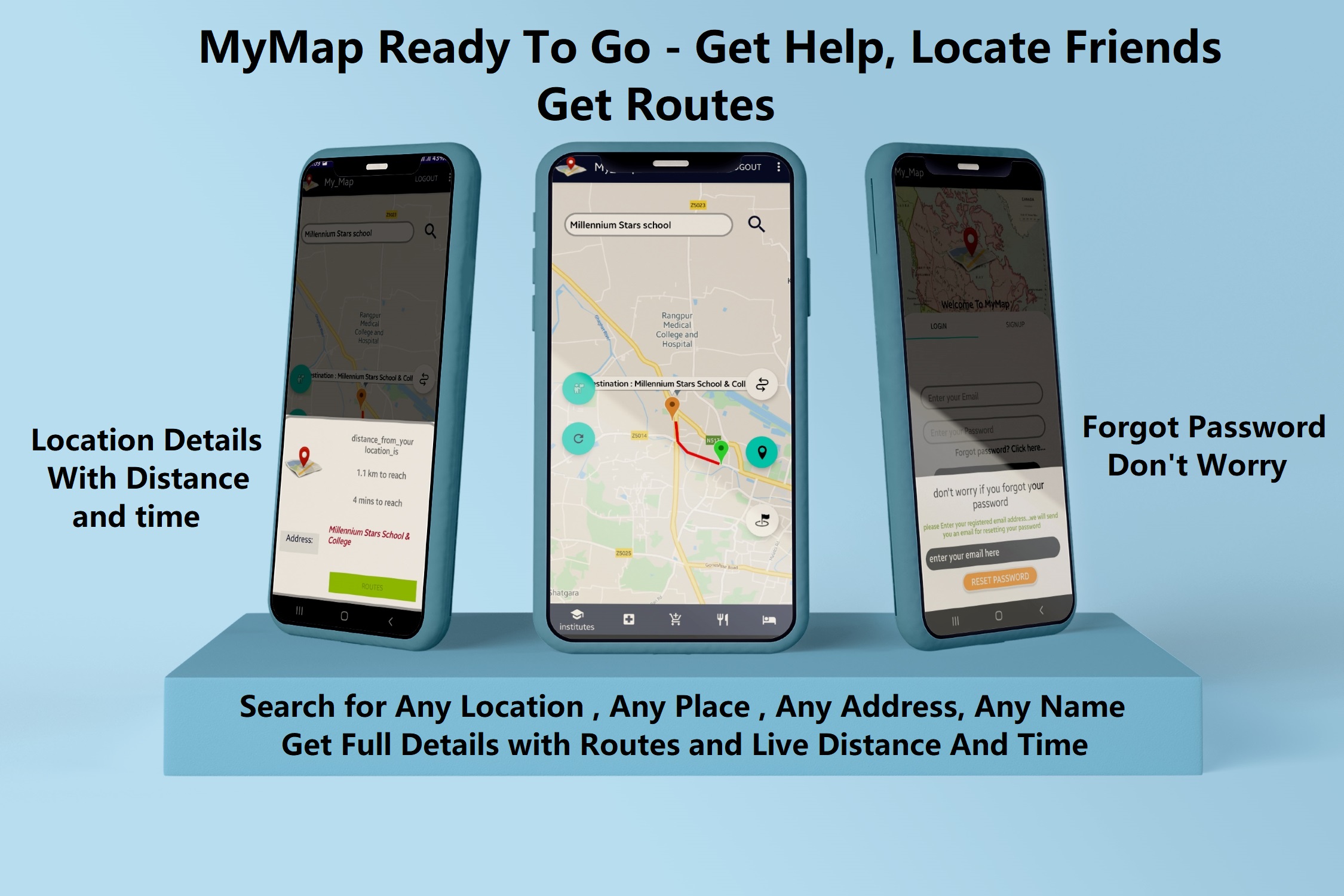 My Map Ready To Go -
Locate your Friends and Family Locations.Get Help From your Friends Anytime. Search and Navigate Any Places...Track Your Place...Get Details of Your places, Nearby Places, Destination places...Get Routes with Live Distance And Time...Make Your Safety...Dynamic
Mapviews...Private Network...Your Travelling Partner..
Users who signup with your app can request to each other for current locations and helps...anytime anyplace in the world.

Private Network for you and your group's Privacy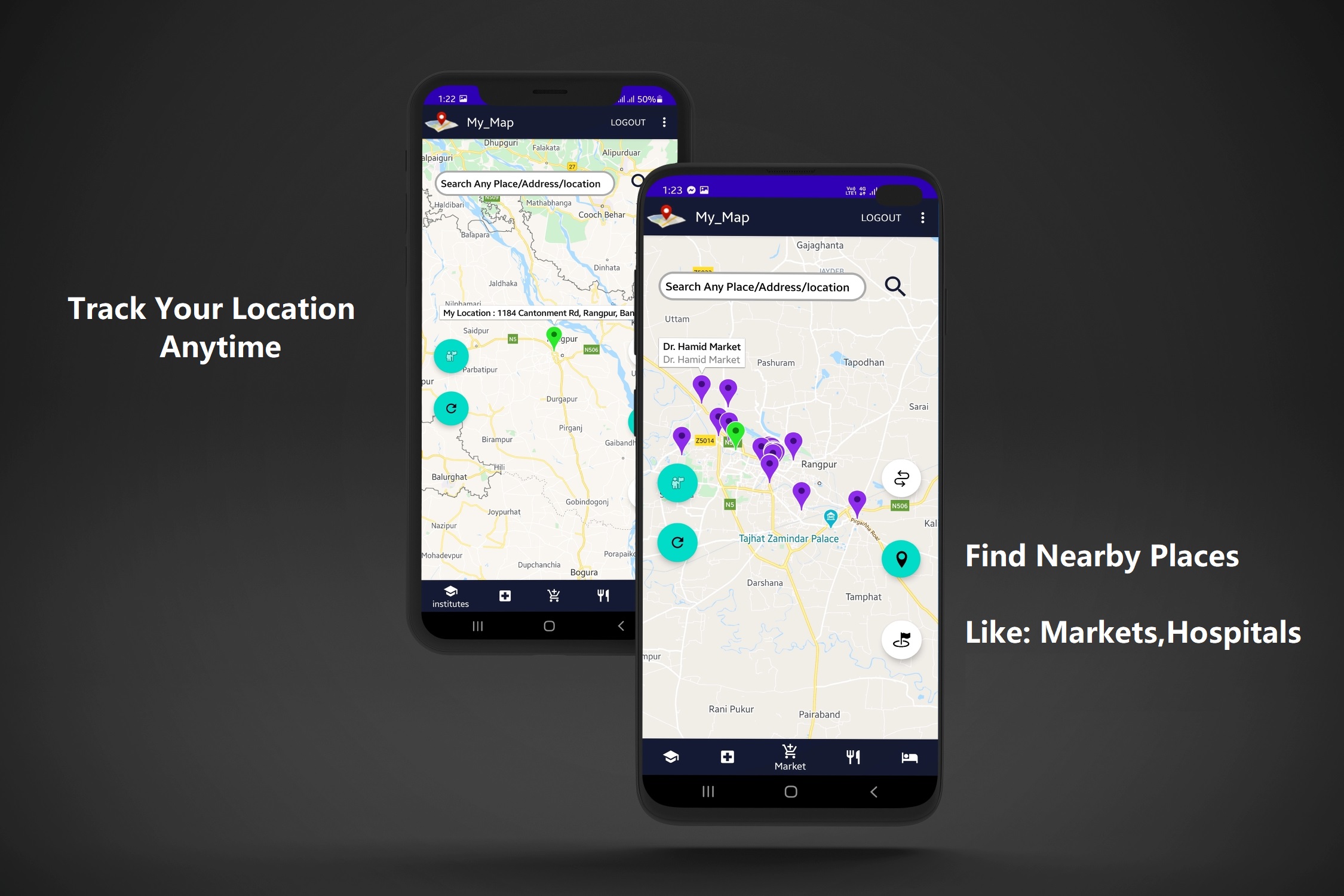 Whatsapp
Email us
Requirements
---
Android Studio


Android Phone(Android 9 and Later)


Firebase Free Console Account


Little bit of Basic Knowledge of android programming if you want to change something


Instructions
---
See our documentation and Reskin pdf...Everything is given here

Top Features
Private Network with firebase


Locate Friends current Location in the map


Push Notifications for Location Request and Help


Nearby Places


Search Around The world


Users Profile


Location Sharing


Navigation


Get Help From Friends


Track Your Location


Location details


Live Search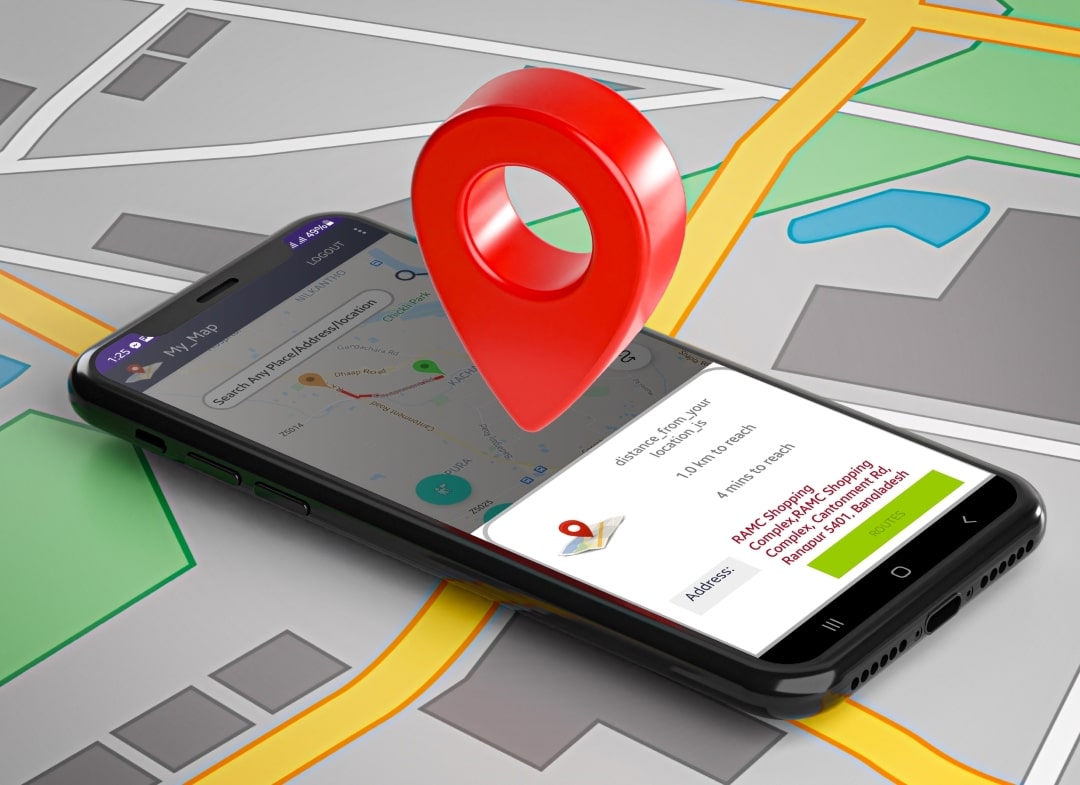 Login Credential
Email:admin@mymap.com
Password:admin1
You can also signup with your Email account
Free updates & reliable customer support
---
We are constantly adding new features to our templates, and this app template will not be an exception. Since all the future updates will be free of charge once you purchase the license, rest assured that you will not be denied any new feature we come
up with.
Support
---
If you have any kind of problem then please comment it or you can get our email address in documentation and description. We will solve it as soon as possible.
What you will get?
Android studio source code


Full documentation and Reskin pdf file


24×7 full support ( You can Email us Anytime. we will reply within 24 hours.)


If you are facing any kind of problem in the code/Network setup, you can feel free to contact us anytime via comment/Email...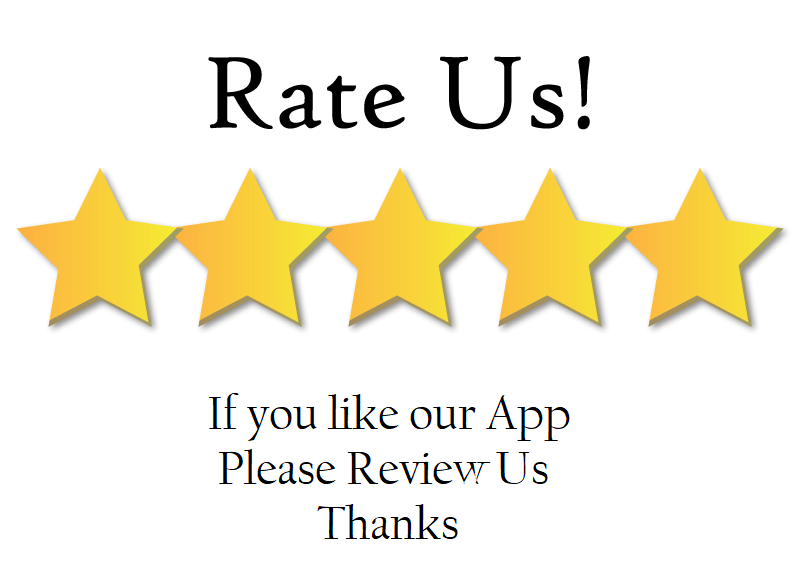 Product Features
Top Features
Private Network with firebase
Locate Friends current Location in the map
Push Notifications for Location Request and Help
Nearby Places
Search Around The world
Users Profile
Location Sharing
Navigation
Get Help From Friends
Track Your Location
Location details
Live Search
Highest Price
104.10
Average Price
99.85
Lowest Price
94.64
AI Price Forecast
97.67
Start to Communicate
(If you want to start communication with the seller about this item, you can start here)
Version 1.1 - Feb 24, 2021
Track your Friends and family Getting Help From Friends in case of emergency Updated UI Fast than ever Search any place Push Notifications etc etc
Version 1.2 - Feb 24, 2021
Track friends location get help from friends by sharing locations Dynamic Map indicators updated UI fast search and navigation
Product Versions
My Map Ready To Go Locate your Friends and Family Locations Get Help From your Friends - Version 1.1 - Feb 24, 2021
My Map Ready To Go Locate your Friends and Family Locations Get Help From your Friends - Version 1.2 - Feb 24, 2021